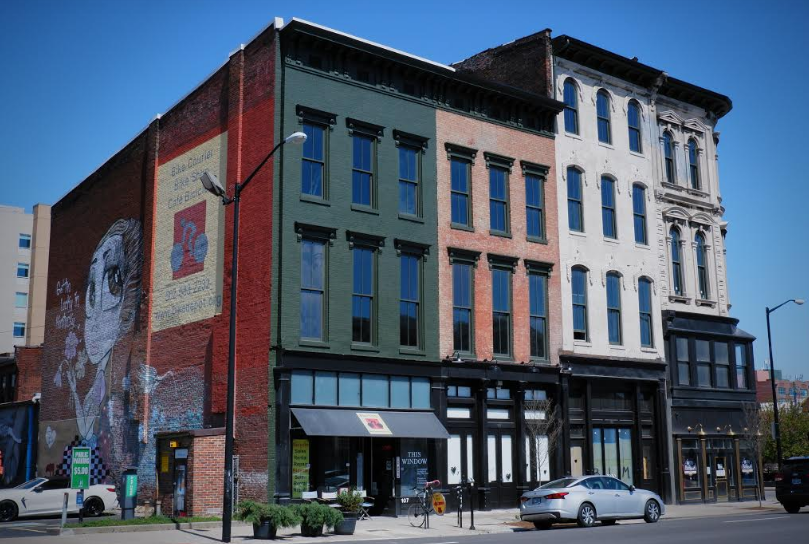 107 W. Market Street
Between the medical complex & the central business district
107 W. Market St.
Louisville, KY 40202
502 583 2232
Summer hours: M-F 9a-6p | Sat 10a-5p
Winter hours: M-F 10a-dusk | Sat 10a-5p
Long term lease opportunity
Interior 2nd & 3rd floors 
Climb the stairs to 1880. Time travel to Louisville post Civil War. The finish on the woodwork is original. The roof and windows are new – everything else is original. The layout of the floors is identical, two south rooms separated from two north rooms by a central stairwell. (see architectural plan below) Above the stairwell is a large skylight. Interior windows open onto the central stairwell and in between the rooms. Predating central air, the windows were critical for air movement. (see images below) 
The space can be renovated for commercial or residential usage. New plumbing, electric and hvac will be needed. Each floor is 1300 sq ft. The one story structure behind the historical structure is 700 sq ft. Architectural plans invisage adding two floors above the one story, 700 sq ft structure. Those plans would put all plumbing and hvac units in/on the new addition.
We need to partner with an experienced entity capable of financing the renovation in exchange for a long term lease.
Exterior sign 
The four murals and current sign can be removed leaving a blank canvas on this west facing wall, highly visible to thousands of east facing windows and the traffic on 2nd and Market Streets. A new sign the size of the Bike Shop sign can be installed. 
Location
107 W Market St – between 1st & 2nd Streets – one block away from YUM Center, Kentucky International Convention Center & Whiskey Row – between the medical complex and the central business district – immediate neighbors to the east are  bourbon distiller/retailer – first floor and basement are occupied by a bicycle shop.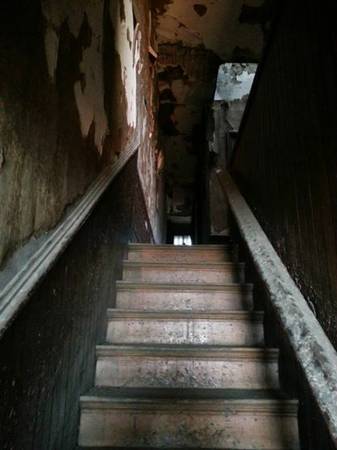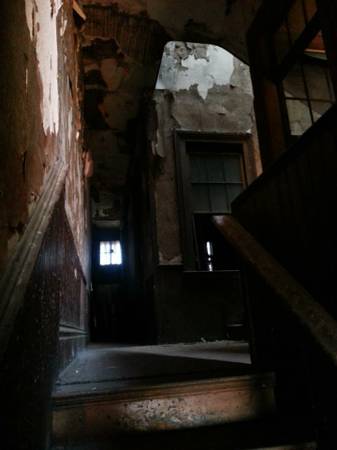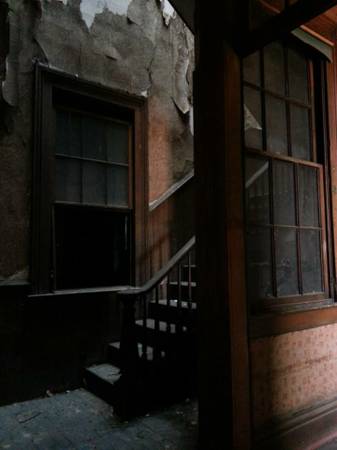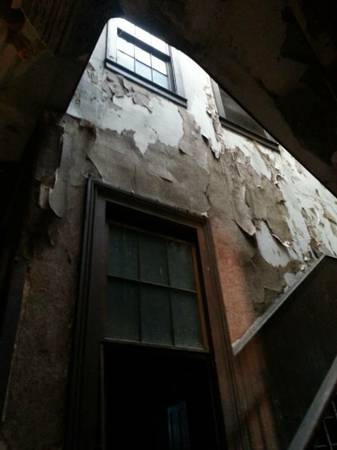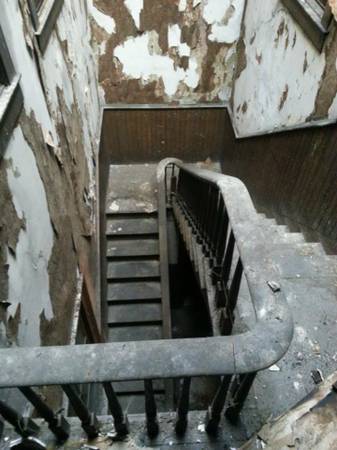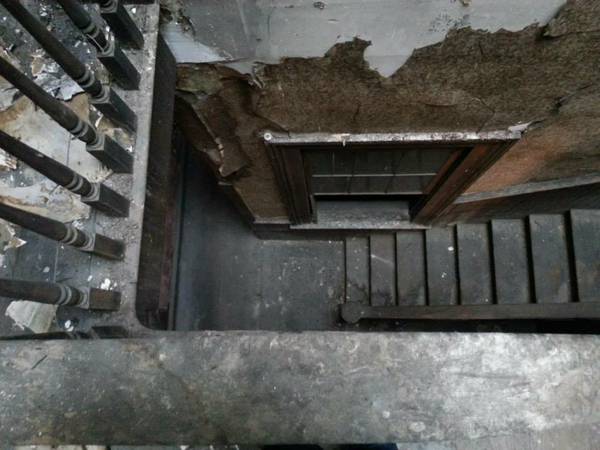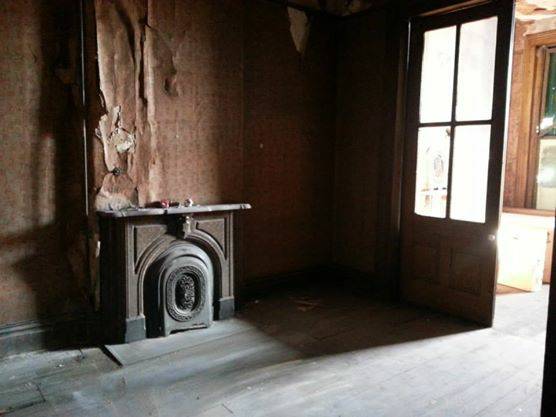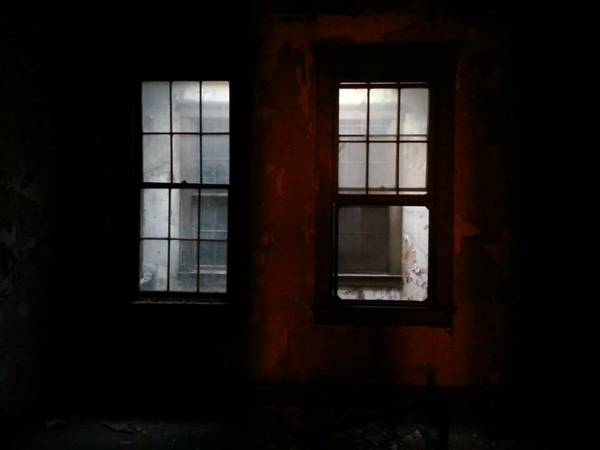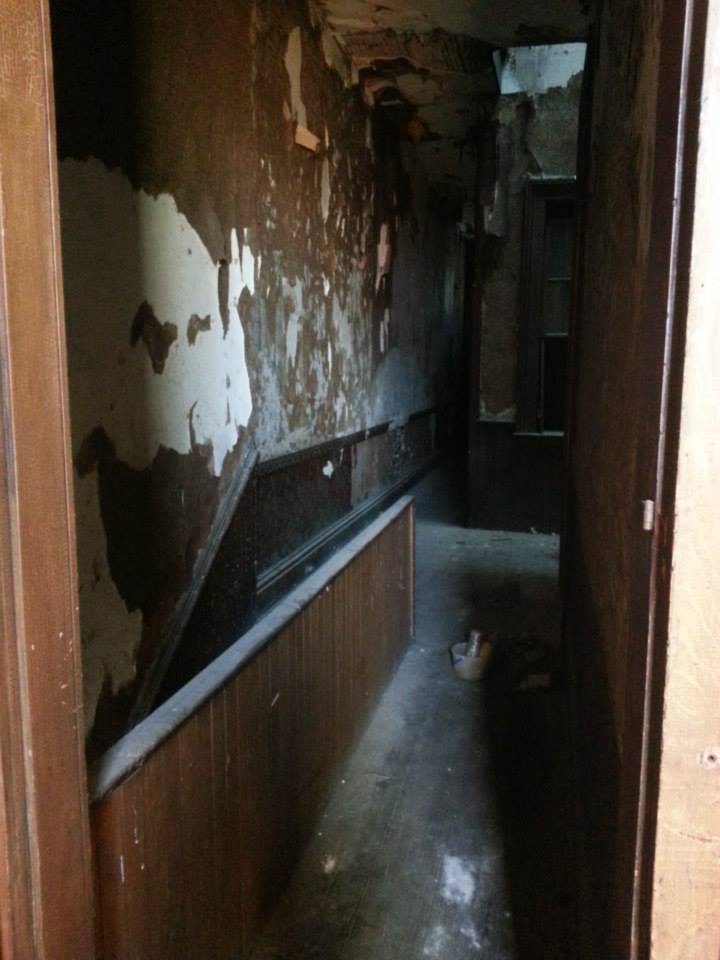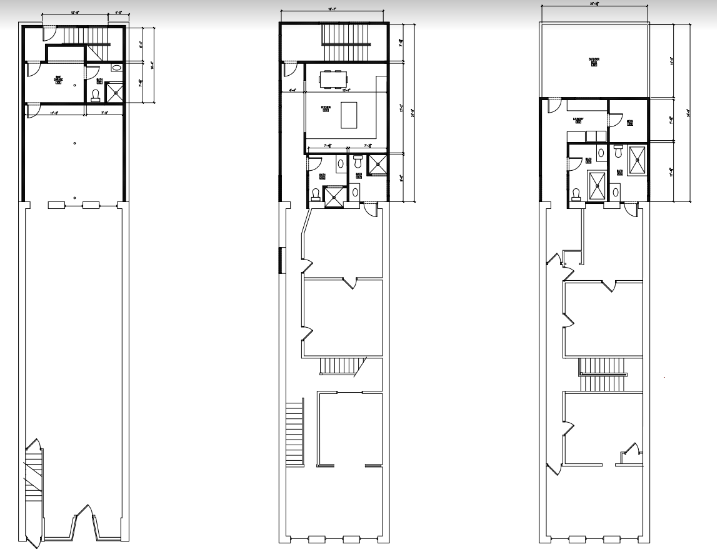 107 W. Market St. as purchased in 2003